Herlong Cares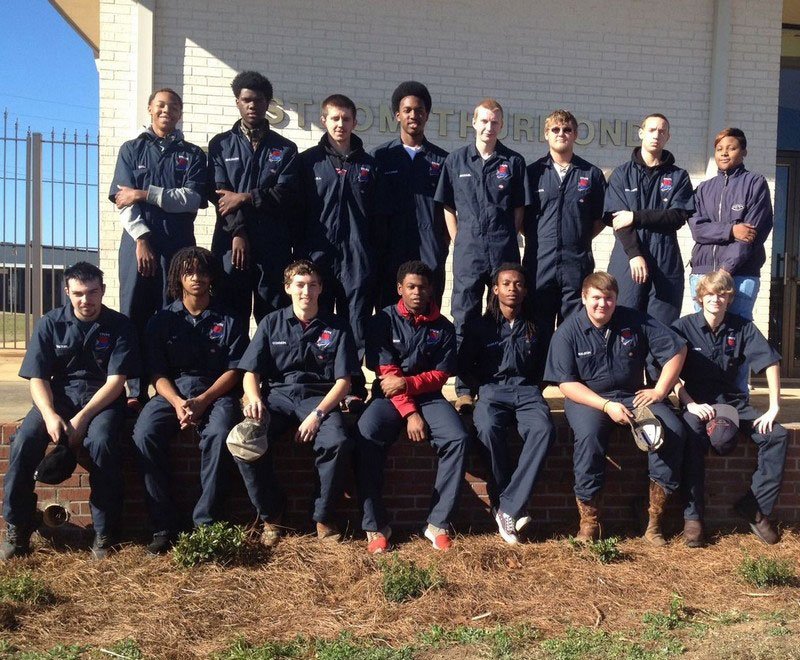 Nineteen STCTC Automotive Technology students are spending a third of their class time this school year shadowing the technicians at the four local dealerships. Pictured, front row, from left, are Dalton Sims, Leo Antuna, Connon Vereen, Rod Dobbs, Stanley Simpkins, Raleigh S. Rearden, Bubba Locklair; back row, from left, are Jamal Stevens, Shuron Burt, Zee Seago, Michael Williams, Dakota Clark, Terrance Morton, Destiny Davis. Gregory Buckhonon, Chris Armstrong, Nick Marcho and Joseph Robertson are not pictured.
---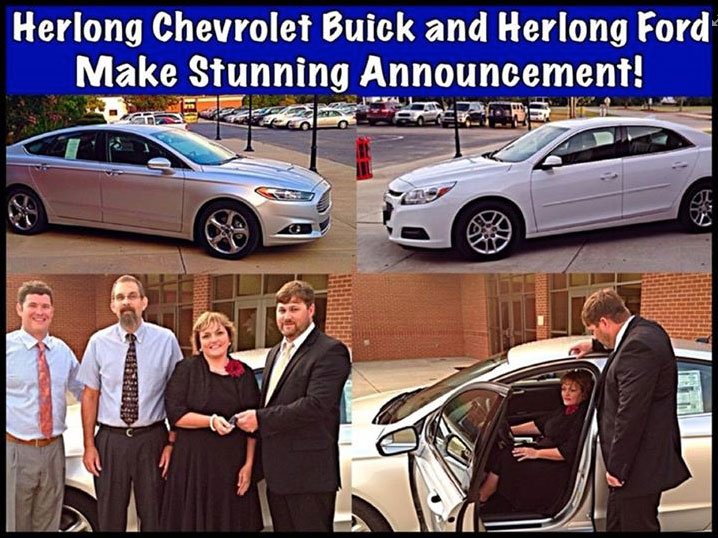 Herlong Supplies Teacher of the Year with a car for a year!
Herlong is excited to announce they are donating a vehicle to Edgefield County's winner of the Teacher of the Year award. Congratulations to the Teacher of the Year, Amy Wilhelm!
---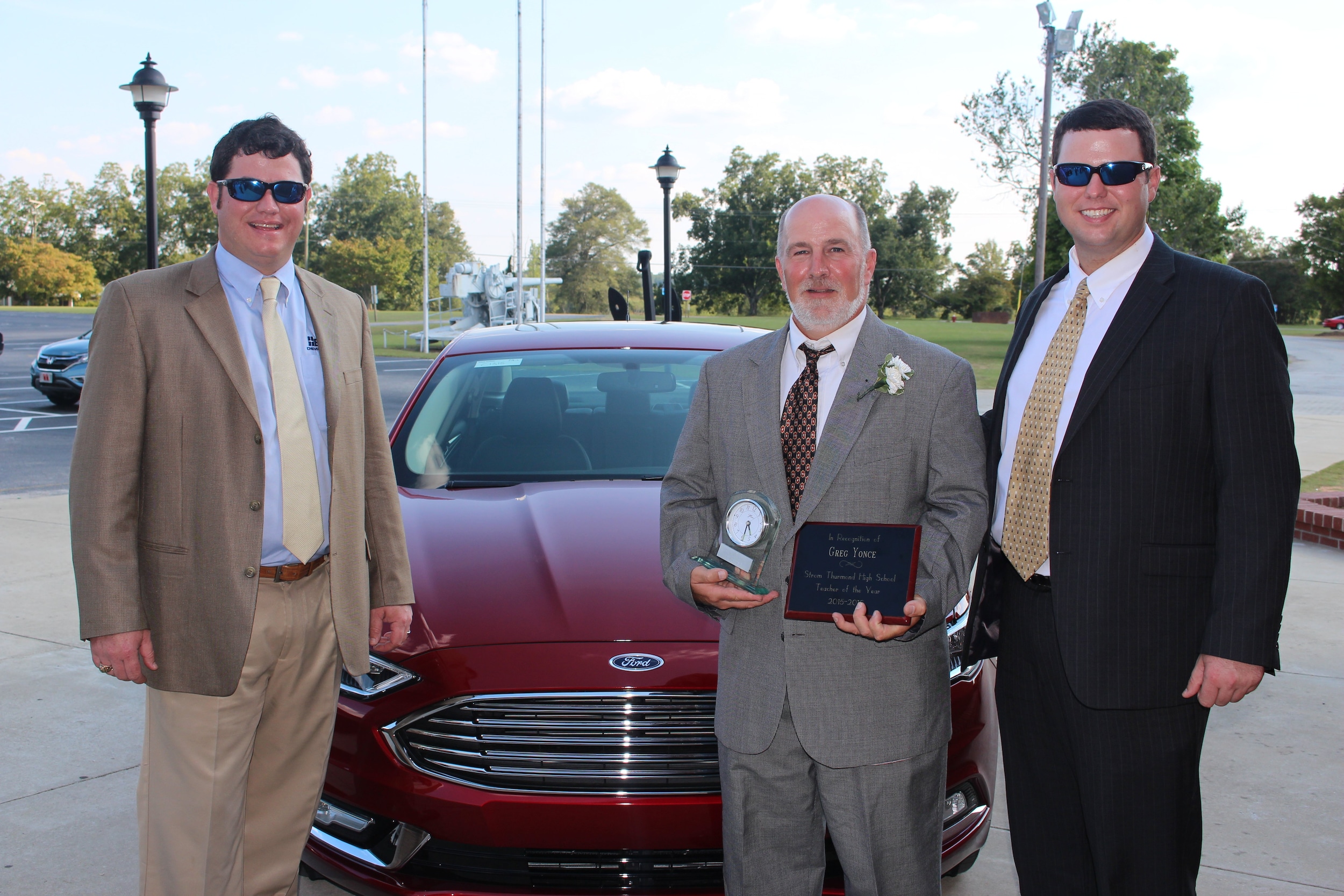 Pictured left to right: Ben Herlong, Greg Yonce, and Wes Herlong
Herlong Chevrolet Buick and Herlong Ford Donate Vehicle to Teacher of the Year!
"Herlong Chevrolet Buick and Herlong Ford value the job the teachers in Edgefield County School District (ECSD) perform each day. "We think we have a great school district with very talented and committed teachers. Donating a car to the best of the best gave us an opportunity to show our appreciation for the difference these teachers make in the lives of our county's children," explained Ben Herlong.
Greg Yonce, ECSD's Teacher of the Year, received a free one-year lease. "I can't wait to take it deer hunting," joked Yonce. Yonce had to decide between a black Ford Fusion with a sunroof and the same make without the sunroof in garnet. Yonce settled on the garnet colored Fusion.
"We appreciate everything the Herlong dealerships do for our district and our teachers," said David Fallaw, Assistant Superintendent. The Herlong dealership began donating a year lease to the district's Teacher of the Year in 2014. "Our teachers are focused on developing the characteristics and transfer goals in our students of World Class Citizens. Greg plays a huge role in developing these in skills in our students," continued Fallaw."