Welcome to Our Financing Department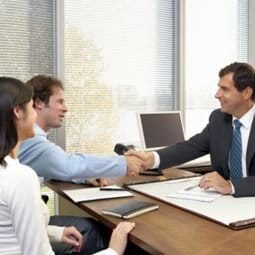 Financing Made Simple for Your New or Used car, truck and SUV
We know that you love Ford models, and we can understand the appeal. These models are known for their longevity and style, plus they're affordable so our North Augusta GA, Saluda SC, Abbeville SC and Trenton SC customers can make the most of their busy schedules. If you have found a model that suits your needs, or you are just beginning your quest, consider what your financing options might be.
Loan or Lease - Which is Right for You?
Whether you should finance, or lease depends on a few factors. A lease carries a lower monthly payment and is under warranty for the duration of the term. And, at the end of the term, you can upgrade to a new model; so, it's a great option if you like always having access to the latest automotive technologies and features. However, it's important to consider that a lease has mileage limits. And, because you won't own the car, you aren't able to make major modifications. With a loan, payments are a little higher, but the car is yours; so, you're paying into equity and can make changes to your heart's content.
Find out just how easy financing your next car can be with the help of Herlong Ford
While financing a car can be a trying endeavor at other dealerships around North Augusta GA, Saluda SC, Abbeville SC and Trenton SC these days, you'll find it refreshingly simple here at Herlong Ford. Feel free to fill out our online credit application to save some time, or drop by our dealership to ask our team any questions you might have.