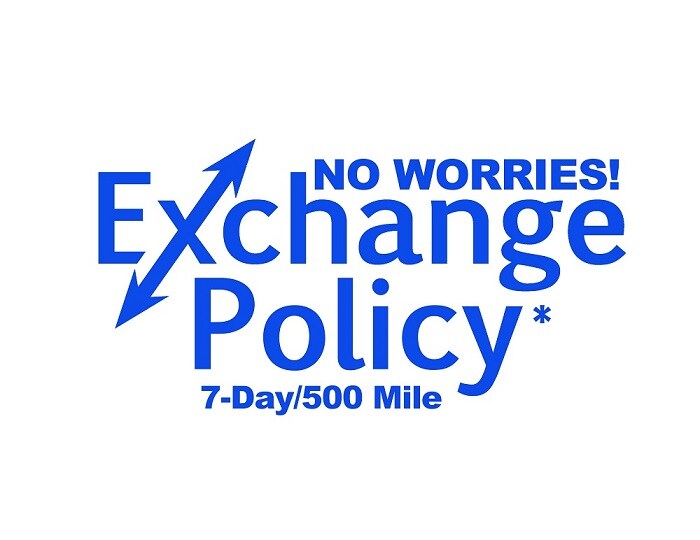 Rest easy knowing you have
The Herlong Advantage
! Every Herlong Pre-Owned Vehicle comes with Multiple Safe-Guards to Guarantee you'll be Getting the Value and Peace of Mind we're known for and that we believe you deserve! All of our vehicles have had a 179-Point inspection by Certified Factory Trained Technicians and Our Personal Warranty* Protects the Heart of Your Investment, IN ADDITION to any Manufacturer's Warranties that remain on our Pre-Owned Vehicles. Finally, just in case you're not Completely Satisfied, No Worries! We offer a 7-Day No-Questions-Asked Exchange Program. For up to 7 Days (or 500 Miles), you can return the vehicle in the condition you bought it to receive a credit for the base price of the vehicle, towards the purchase of any of our Pre-Owned Vehicles of equal or greater value, subject to credit approval. 
What to look forward to when you shop Herlong                                                                                           
BEFORE  You get unrivaled personal attention while working one-on-one with our staff of trained Product Specialists during your purchase to ensure the vehicle you choose perfectly meets your needs.                                                                                          
DURING  You get the peace of mind provided by our Personal Dealer Backed Warranty* and No Questions Asked Exchange Policy on every vehicle, on top of and in addition to Manufacturer's Warranties.                                                                                            
AFTER  And finally, for as long as your own your vehicle you'll enjoy smooth roads with unlimited in-person or remote technical assistance to ensure you get to utilize and enjoy all the features and technology in your vehicle with our team of Vehicle Technology Specialists and Technicians! 
 *Herlong Ford's Dealer Warranty Covers 50% Parts and Labor for the Powertrain of all Gas and Diesel Vehicles for 30 Days / 1000 Miles. Ask your Salesperson for details and a complete list of covered components.