New 2021 Ford Cars, Trucks, SUVs For Sale in Edgefield
Ford Dealer Near North Augusta, GA
Our Selection of New Ford Models Will Be Ready to Truly Impress
If you have been driving around in your current car and wishing that you could get your hands on something that is bound to impress with its on-road poise and interior amenities, you are going to want check out check what we here at Herlong Ford in Edgefield, SC can offer to you in terms of new Ford models. Make the trip over here today and see first-hand what we offer to ensure you are able to enjoy the adventures going forward.
When you begin to check out what we are ready to offer in terms of new Ford models, it will become clear to you that our dealership can offer you a number of different options that are ready to stand out from the crowd and make every drive more special. We are incredibly proud to offer drivers of all types the best possible chance to get something that is ready to really stand out on the roads of Aiken, SC with more poise and confidence. No matter what you want or what you need, or what you want, our selection of new Ford models is ready to impress.
Sales hours
Monday

9:00 AM - 7:00 PM

Tuesday

9:00 AM - 7:00 PM

Wednesday

9:00 AM - 7:00 PM

Thursday

9:00 AM - 7:00 PM

Friday

9:00 AM - 7:00 PM

Saturday

9:00 AM - 4:00 PM

Sunday

Closed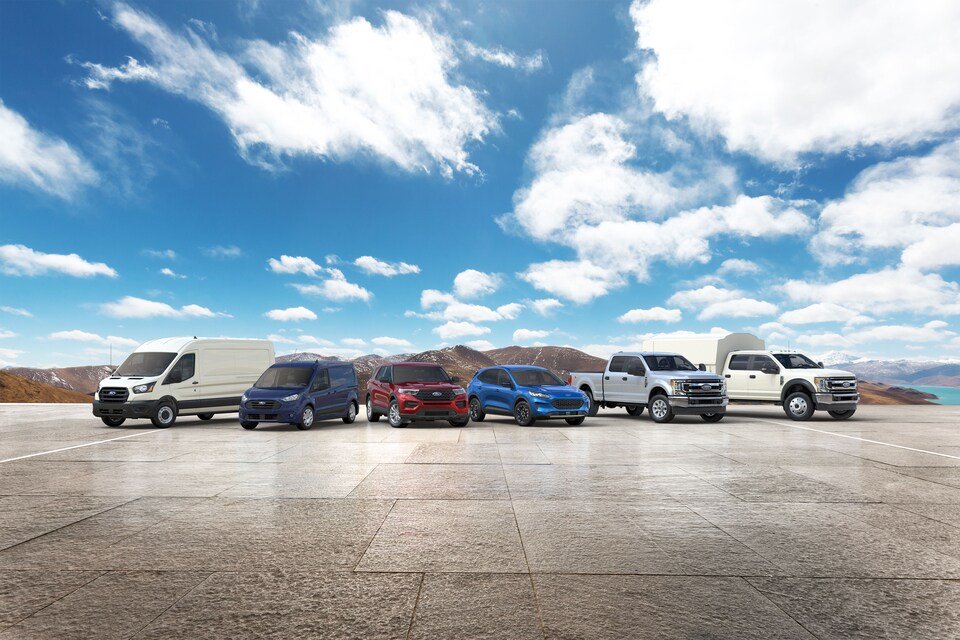 Find Your Next 2020 Ford in Edgefield
If you want to see what the buzz is all about when it comes to the latest Ford models, Herlong Ford is the place to go. If you're ready to buy a new Ford F-150, Explorer, Escape, Expedition or Ranger, what an exciting time to do so. Ford vehicles are gaining in popularity with the new features that redefine the driving experience, and we can help you learn more about them. Whether it's the lane departure warning, the park assist or wireless features, the feedback on the new Ford F-150, Explorer, Escape, Expedition and Ranger lineup is tipping the scale in its favor.
Our inventory of new Ford models is going to completely stand out and help you to experience a number of models like the:
Ford EcoSport
Ford Edge
Ford F-250
Ford Fusion
Ford Mustang
Ford Ranger
Ford Transit Connect
In addition to this inventory, more drivers who visit are going to be able to get the help and guidance necessary to make shopping for a car a more enjoyable experience than ever before. Come over to Herlong Ford today and see for yourself why driving throughout the North Augusta, GA and Edgefield, SC areas in a new Ford is one of the best experiences possible.
Herlong Ford

775 Augusta Road
Edgefield, SC 29824